The Welcome App Germany and Simpleshow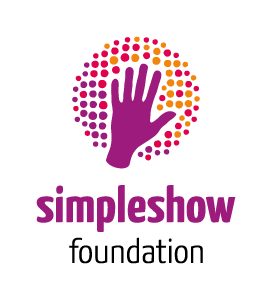 There are not many "strategic partnerships" in the context of migration aid or non-profit in general. The term "strategy" just feels kind of weird here, because it somehow sounds very much like profit and profit after all. What the Welcome App Germany and the company The Simpleshow Company S.A. But can confidently be described as a strategic connection, because we have a common vision and thus also a common goal.
"Simpleshow is committed to making the world a little more understandable every day." The website Simpleshow.com reads. And with that, the common vision is already in a nutshell. With the Welcome App Germany, we have made it our mission to make the other "world," in which migrants, immigrants and refugees arrive in Germany, also more understandable.
The principle of Simpleshow is to make complex content and topics easier to understand thanks to simple and easy-to-understand, comic-style explanatory videos. For this purpose, Simpleshow provides a corresponding platform for video creation, but also offers services related to individual explanatory videos. Users of the Welcome App Germany know some Simpleshow videos from the relevant area within the app, e.g. B. the excellently made approaches of an "instruction manual Germany."
Recently, we at IT are helping to expand the cooperation with Simpleshow, as we have clearly recognized the value and usefulness of such explanatory videos for users of the Welcome App Germany. Thanks to the Simpleshow Foundation – the non-profit branch of Simpleshow –, we now have a special version of the platform mySimpleshow.com at our disposal, with which we can largely use all topics of the "Life in Germany" section as videos, in addition to the existing texts. In the Welcome App Germany, want to implement or implement. Already do.
Our employee Yazan, who came to Germany himself in the refugee context, is at the forefront and mainly responsible for the adaptation of the texts as well as the selection of the corresponding pictures within the videos. From this construct alone, we have ensured that the content is clear and understandable, even for people who are still quite limited in their control of the German language. In the meantime, 15 videos on a wide range of topics have already been completed and published.
We would like to take this opportunity to thank Simpleshow – especially Felix Hartmann – and the Simpleshow Foundation – especially Ilya Kompasov – for the great opportunity and support.
Click here to go to the YouTube channel of the Welcome App Germany explanatory videos …