New construction of the Welcome App Germany completed by HeiReS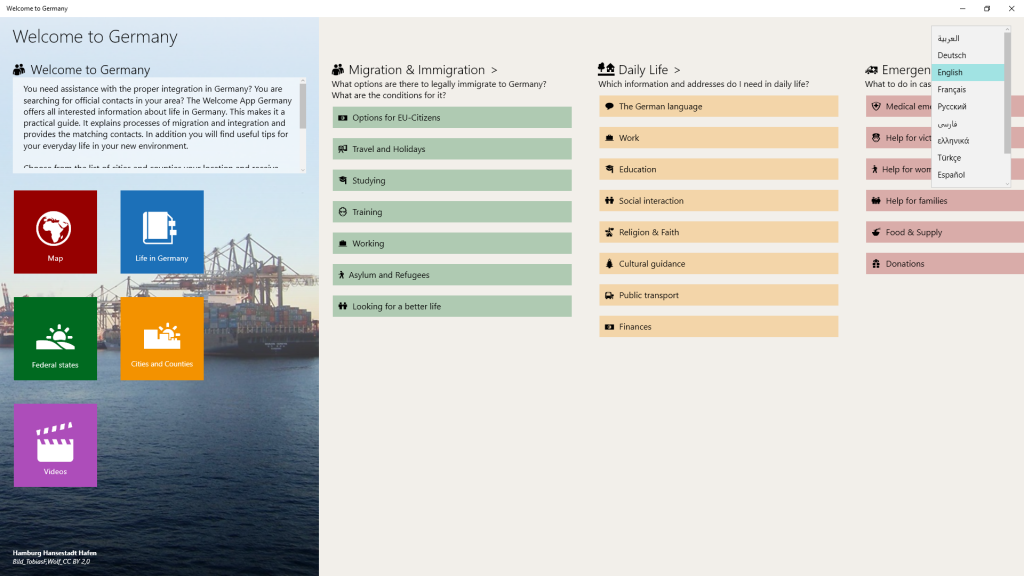 A digital solution for migrants and foreign guests of all kinds for Germany, in cooperation with federal states, counties and cities, requires good planning and implementation-together with a solid underbuilding and professional software development. That's why HeiReS-short for Heinrich & Reuter Solutions GmbH and IT is helping gGmbH completely refocus the system and app solutions for users more than two years after the successful implementation of the Welcome App Germany. As an expert in design and development, HeiReS has designed the new building and can proudly announce the result today.
Some excerpts from it:
Architecture conversions and pedestals on .NET
Build system with smart updates under Azure
Redesign of the solution on all platforms (Android, iOS, Windows)
Basic pedestal on the professional platform, including XAMARIN
Redevelopment of mobile apps for Android and iOS as native professional solutions
Complete new desktop software development in WPF (preferably write it out) for older Windows PC's
Benefits for the solution
A wide variety of languages – already 14 languages
Regional diversity – already 100 individual regions
Incorporating interesting new subject areas
Integration of multimedia elements such as videos – 25 videos already included
Construction of a German course with a vocabulary trainer – already more than 500 German phrases
At this point, we would also like to thank the IT company HeiReS, its team of experts and the managing directors Peggy and Lars for their ongoing and sustainable support. We look forward to what is yet to come.