Impulse lecture at the Dresden Cross Thinking Club at Lingner Schloss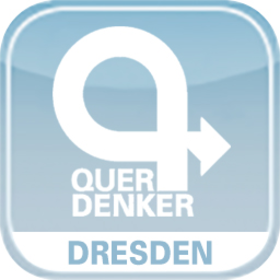 At the end of September, I had the honour of giving an impulse lecture to the Dresden-based Querkinker Club. Under the motto "Social Responsibility through IT Solutions," I was able to present IT to the Dresden lateral thinkers with motivation, concept, charitable purposes and related IT projects.
As is often the case, I was equipped with laptop, Powerpoint presentation, chic brochure and roll-up. Of course, I kept my present and then garnered strong praise. But I wouldn't be with the lateral thinkers if something completely crossed didn't follow: The lateral thinkers, as a thank you for my impulse, gave something back – namely their thoughts and ideas around my project. In small groups, ideas on the questions I mentioned above were generated in delicious food and drinks, but also open critical thoughts were expressed.
With the lateral thinkers, you have to know that this is a fairly permitted round of marketing and business professionals. So I have received back more than valuable advice and can now rightly classify the Querthinker Dresden as friends and sponsors of IT helps gGmbH.
A special thanks goes to Dr. Iris Mäge, who organized the whole thing as a great trainer, as head of the Transthought Club Dresden and as a member of the Lingener Schloss sponsoring association. I owe it to her this special kind of workshop, the chance for the keynote lecture and also the frame in the Lingener Schloss. I also had the opportunity to look at the rooms of the Lingener Castle, which finally housed the outstanding Dresden Denker Club. The great rooms unleaded a lot of imagination on Iris and me. Who knows what the future holds – maybe at some point we will make a small charity event for IT helps gGmbH in these great rooms so IT can help …
Peggy