With our tailor-made services you will get closer to your target group.
Your explanatory video presents even complex issues in a simple and entertaining way.
With our inexpensive explanatory videos, your message reaches your target group quickly, clearly and efficiently. This way you are understood directly and have a better bond with the people you want to reach with your message.
Our services for you:
Enter your target in dialog
Elaboration of the text
Design of the animation
Speaking the texts
Output in different final formats
Accessibility secured according to BITV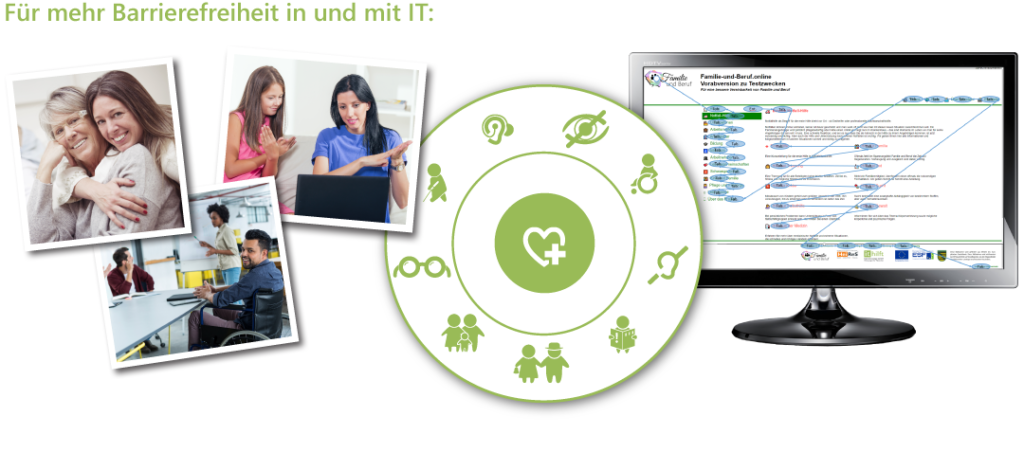 Accessibility in the IT sector is not only sensible, it is also provided for by law. To fulfill this standard well and safely, you have us at your side with solutions and knowledge. You will receive everything your company needs to implement future-oriented accessibility and thus reach more people in the long term.
Our services for you:
Check your website for the BITV
Lectures on accessibility in and with IT
Workshops along your project
Inclusive design of your solutions
Barrier-free Web Development
Join the existing solutions – useful, helpful, modern
Customized solutions for you – even with a smaller budget
Find the platform that suits you and register. You benefit from greater visibility with a clear statement that reaches your target group. This is also possible for small or medium-sized companies, because we scale the prices according to the size of the company.

Welcome-App-Germany.de – since 2015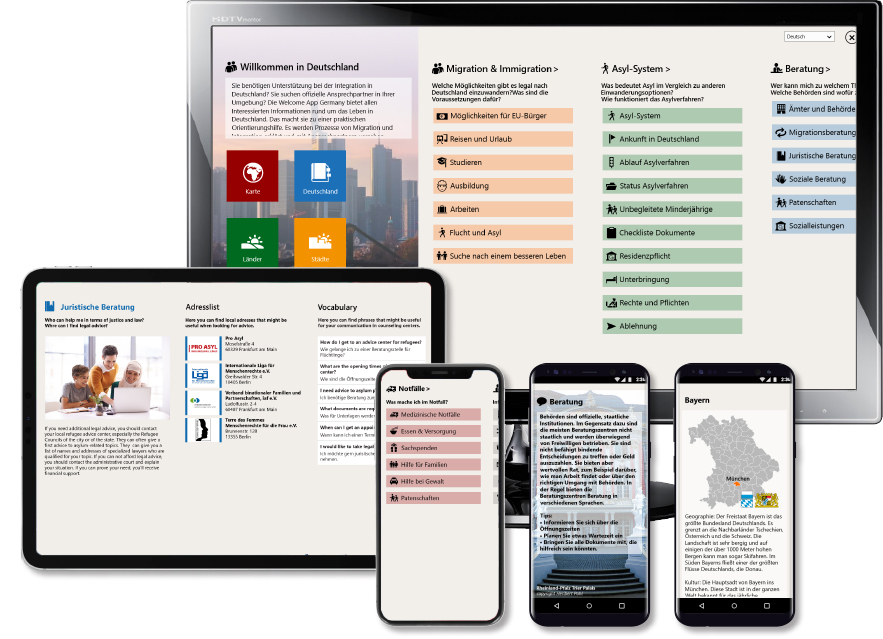 This free IT solution helps all those who have come to us from other countries to find their way around Germany better. Multilingual and universal, it supports the cooperation by providing important helpful information: 10 main and 80 sub-categories with 50 integrated regions including thousands of local addresses and the availability as mobile app, PC software and barrier-free website offer a good orientation aid.

Familie-und-Beruf.online – since 2019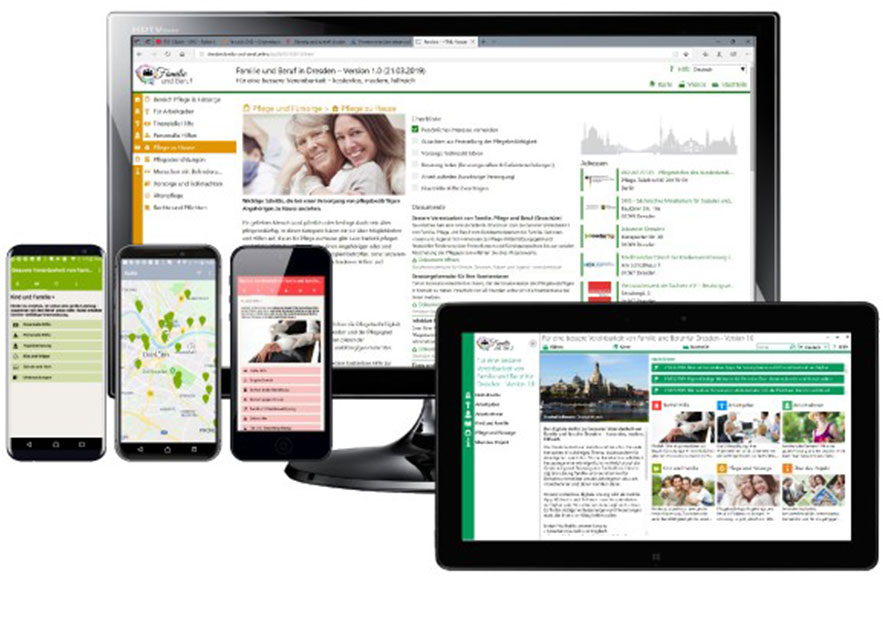 Free barrier-free solution for better compatibility of family and work for the pilot regions Dresden and Saxony. The platform is helpful for all those who strive for a good work-life balance. With 15 main categories and 80 sub-categories containing more than 500 helpful local contacts, it offers extensive information about family and career in 11 languages as a mobile app, PC software and barrier-free website.

Your support makes the IT help possible!
You think our vision is good? Then get involved!
IT hilft gGmbH is a project that we can make a success together. All in the spirit of a better and fairer world. Every helping hand and every euro is welcome. You have the desire to support our project? We are looking forward to your ideas, your suggestions, your knowledge and if possible – also your donation!
Get in contact with us! Phone: 0351-31293064 / E-mail: info@it-hilft.de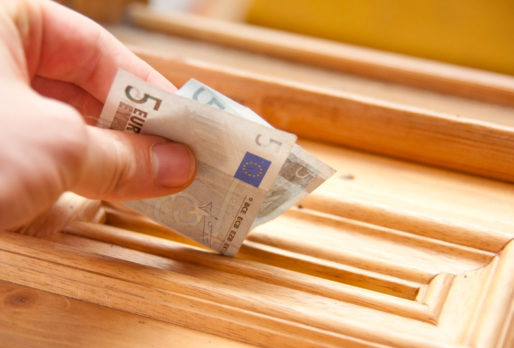 Bank details | Donation account
Commerzbank Dresden
IBAN: DE11 8504 0000 0121 4444 00
BIC: COBADEFFXXX
Fast and uncomplicated