Future Congress State & Administration 2017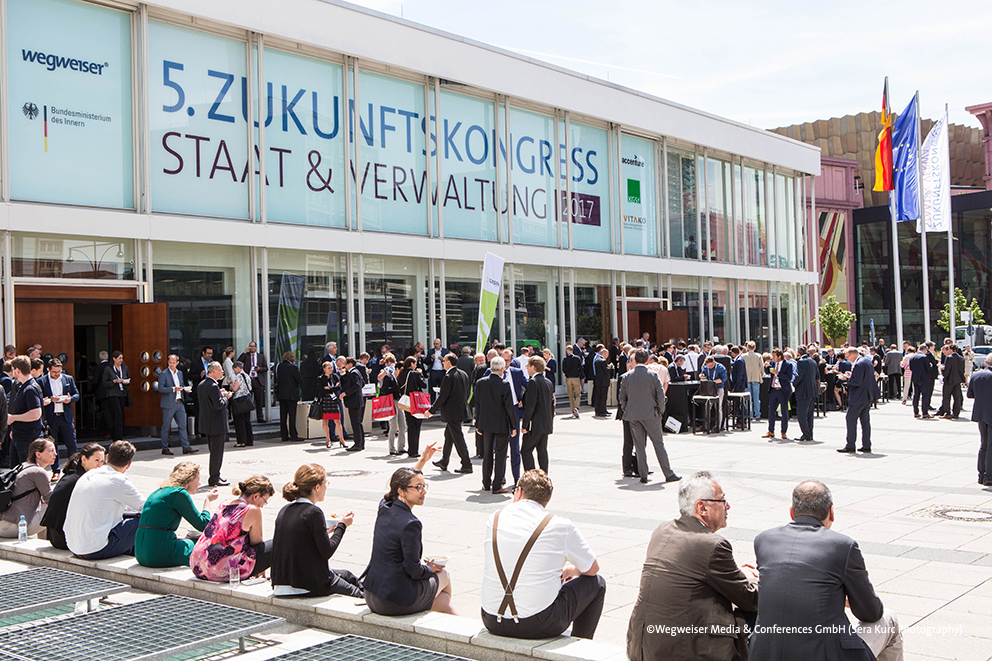 The Future Congress State & Administration 2017 was held in June 2017. We would now like to take this opportunity to draw a summary. We are already a little proud to have been present at such a venerable event at the CongressCentrum Berlin alongside the big ones – is helping gGmbH as an exhibitor for the first time with IT. Simone and Peggy were on hand in Berlin. The Federal Ministry of the Interior is one of the main organizers of this congress with the event organizer signpost. The opening speech was given by Dr. Thomas de Maizière, who was very enthusiastic about us.
The big issue of the congress was digitization – broadly and in detail. As a digital entrepreneur, I could sometimes only smile at how the topic is sometimes handled helplessly. What is certain is that in the near future state & administration will be engaged with itself in terms of digitization, whether in terms of e-acts, digitization of administrative processes, digital citizen service, data security or even modern presentation about apps. In view of this, the many large IT companies had probably also travelled as exhibitors in order to inspire new customers from the state and administration at this event, who were, as it were, a running clientele as participants.
Our small, still young non-profit company IT helps gGmbH went there of course a little under – despite the lecture slot of Peggy with the IT help presentation. That's not a bad thing, though, because in addition to good contacts, we were allowed to gain an important finding from Congress. A non-profit company like IT helps gGmbH, which with digital solutions also wants to help the weaker of society and thus does not make it the losers of digital change, needs our society. Neither profit-driven IT companies nor state & administration will care because they are self-employed. Now we hope that they will notice it and subsequently support de IT helps gGmbH so that IT can help …
Pictures: © Signothers Media & Conference GmbH (Simone M. Neumann, Sera Kurc)