Future Congress Migration & Integration 2017-A Review
It is almost a tradition to attend the Future Congress on Migration & Integration on the ground – this time on 12/13 Sept 2017. Simone, Yazan and Peggy were present at the Federal Press Office in Berlin. This is something special and a highlight of the year for us. Now for the 3rd. At times we were present as partners with our own stand and lecture slot – but this time helps with a clear focus on IT.
The lecture was well attended, and we were able to have interesting conversations, both with exhibitors and participants. In addition, we have listened to some of the exciting lectures and panel discussions, which leads us today to express our opinion on the content. As venerable as the event and the rooms are, we were amazed by some statements – to say the least –.
The focus of many political dignitaries, mind you before the election, was primarily in shoulder patting and election ads. The moderator of the Congress Migration & Integration has repeatedly called the discussions and moderations his own event "Refugees & Integration" – and so did the talks. It remains unclear whether the hen or egg was there first. In the end, it is somewhat strange that hardly anything other than refugees has been talked about and migration or immigration in the larger sense has hardly been addressed. Also, we had partly the feeling of having been transported back to 2016 – so much was the praise about language programs, integration courses, basic care, rapid registration, eligibility determination, stack heights and integration package 2.
But we are a year later and two years after the refugee crisis in the summer of 2015. There are other issues more pressing, such as social integration into society and real opportunities in the labour market. Unfortunately, this came far too short or. No significant answers were given to this. We will also be happy to target the Future Congress on Migration & Integration in November 2018 next year in the hope that it will improve in terms of content in relation to the current issues.
However, it was particularly valuable for us to confirm that we are helping gGmbH with IT and, in particular, with the Welcome App Germany are absolutely right and dealing precisely with these current points. The current topics such as broader migration, fair language acquisition as a digital German course, alternative representations for illiterates, rapid labour market integration together with companies and possibilities of social contacts with German citizens are The very topics that are needed now for a lived cosmopolitanism and a successful integration. This is exactly what we use with the innovations of the Welcome App Germany.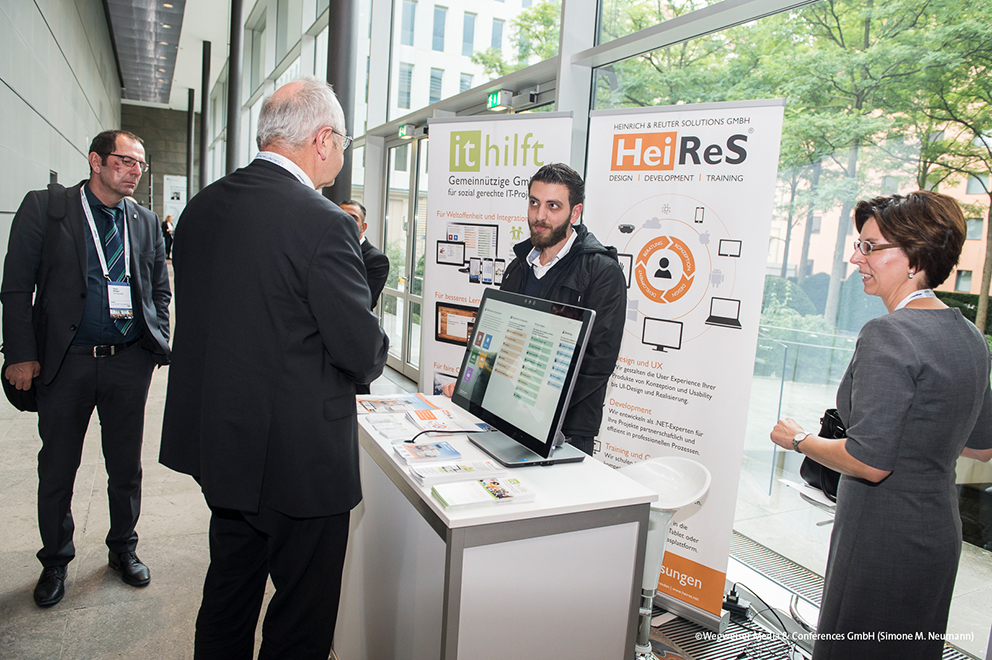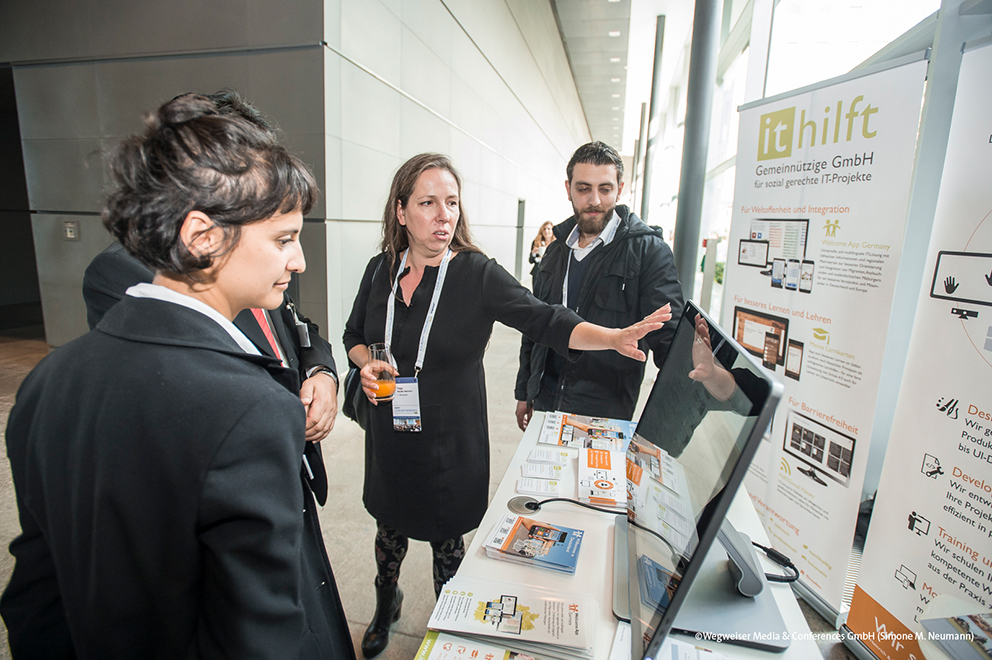 Pictures: © Signpost Media & Conference GmbH (Simone M. Neumann)