Overview Integrated Cities and Regions
In the past, we have mostly pointed to new cities and regions integrated into the Welcome App Germany via individual blog posts. However, we must confess that, against the background of the extremely many newly added data sets with local information, addresses and contacts, we even lacked a corresponding overview ourselves at some point. Therefore, here now very vivid and compact depicted on a map of Germany all cities, counties, municipalities and even an entire state that represent or are currently in the works with local information, addresses and contacts in the Welcome App Germany.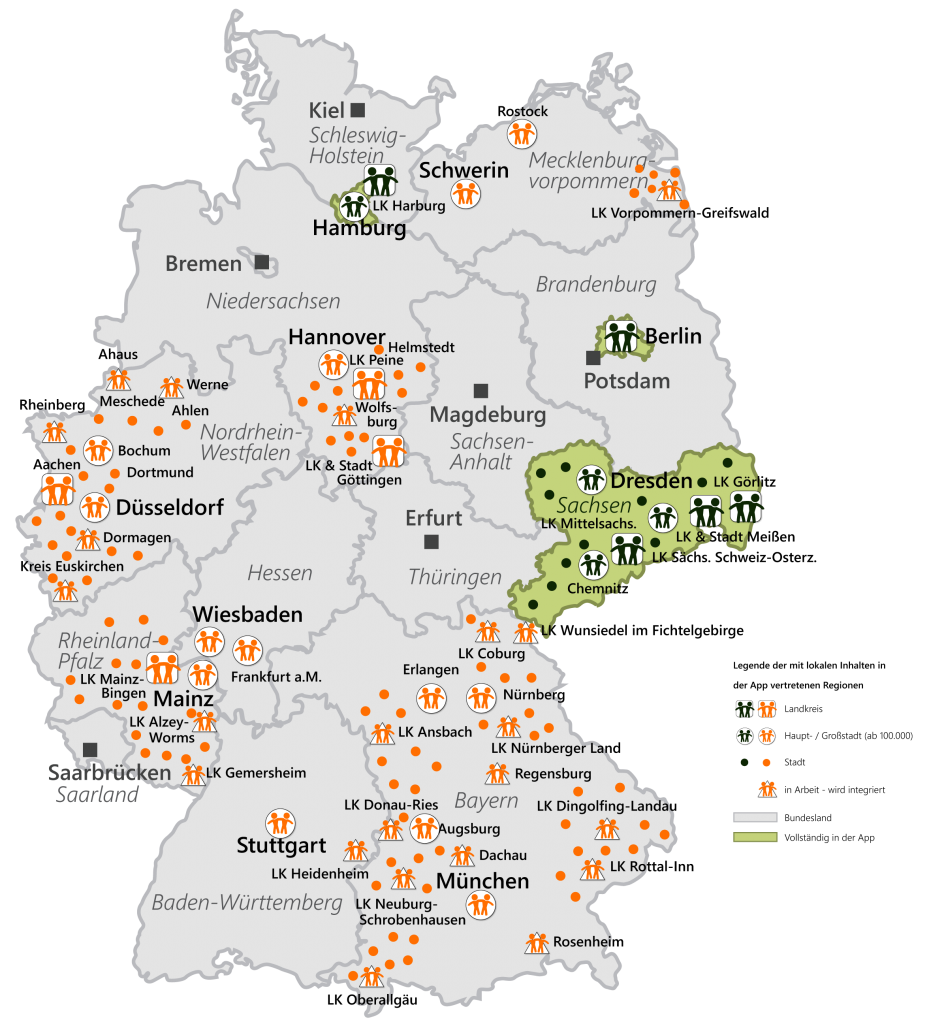 We are very pleased about the lively influx and the fact that we are getting closer and closer to our goal to every single region that comes along: The Welcome App Germany should be a real orientation and integration aid to every immigrant, migrant or refugee, no matter where In Germany he or she is currently located.