Appreciation of the Welcome App by Caritas Aachen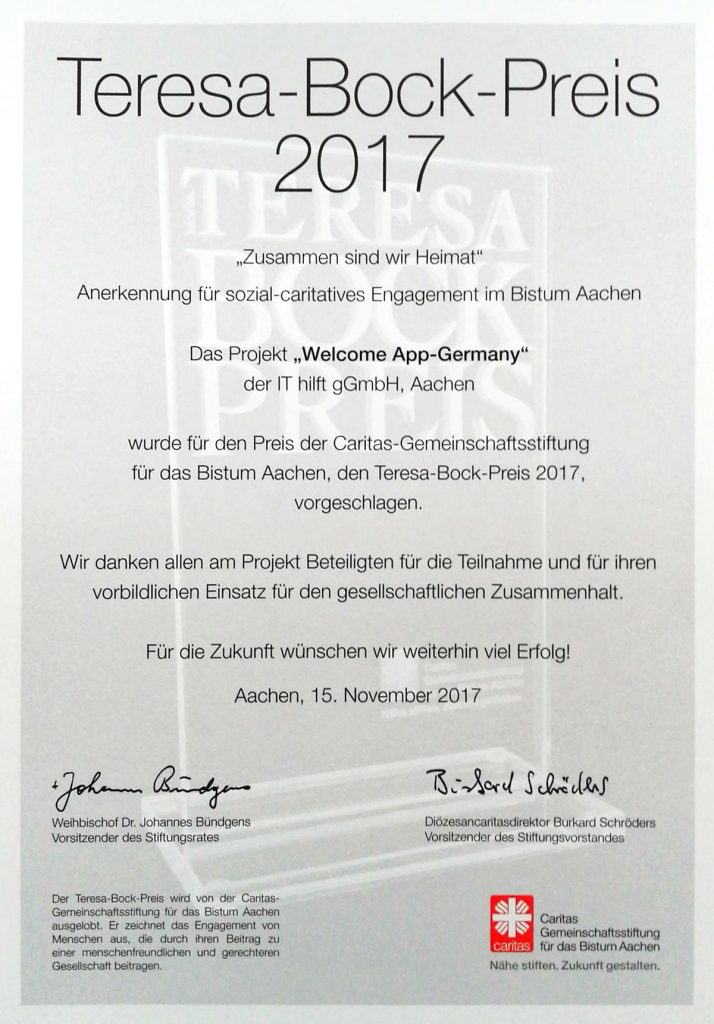 This year we were a nominee at the Teresa Bare Prize awarded by the Caritas Foundation Aachen, the … The active who want to dedicate themselves in an outstanding way to social issues and disadvantaged people-people in need. "
The prize of the highly deserved is the music project "Freedom" of the Leisure Day Space in Aachen-Walheim, for which we warmly congratulate. But the remaining participants, including IT-Helps gGmbH with the Welcome App Germany, were also praised for their exemplary commitment to social cohesion in the festive speech and a corresponding certificate.
We are particularly pleased with this praise and the associated recognition by Caritas Aachen, as Peggy and Armin-both partners of IT helps gGmbH-and yes Aachen are also born. In Armin's case, still live and work there.