Official handover by Minister of State Klepsch at the Saxon Ministry of Social Affairs
When something becomes official, it feels far more real and binding, ahead of working for so long. Barbara Klepsch, the Minister of State for Social Affairs and Consumer Protection, had invited to the official surrender of the grant. In addition to a warm welcome, we were also able to feel a lot of empathy and understanding for the basic topic of "reconciling family and work." The Minister's high level of interest in innovative but, in particular, user-centric solutions was impressive.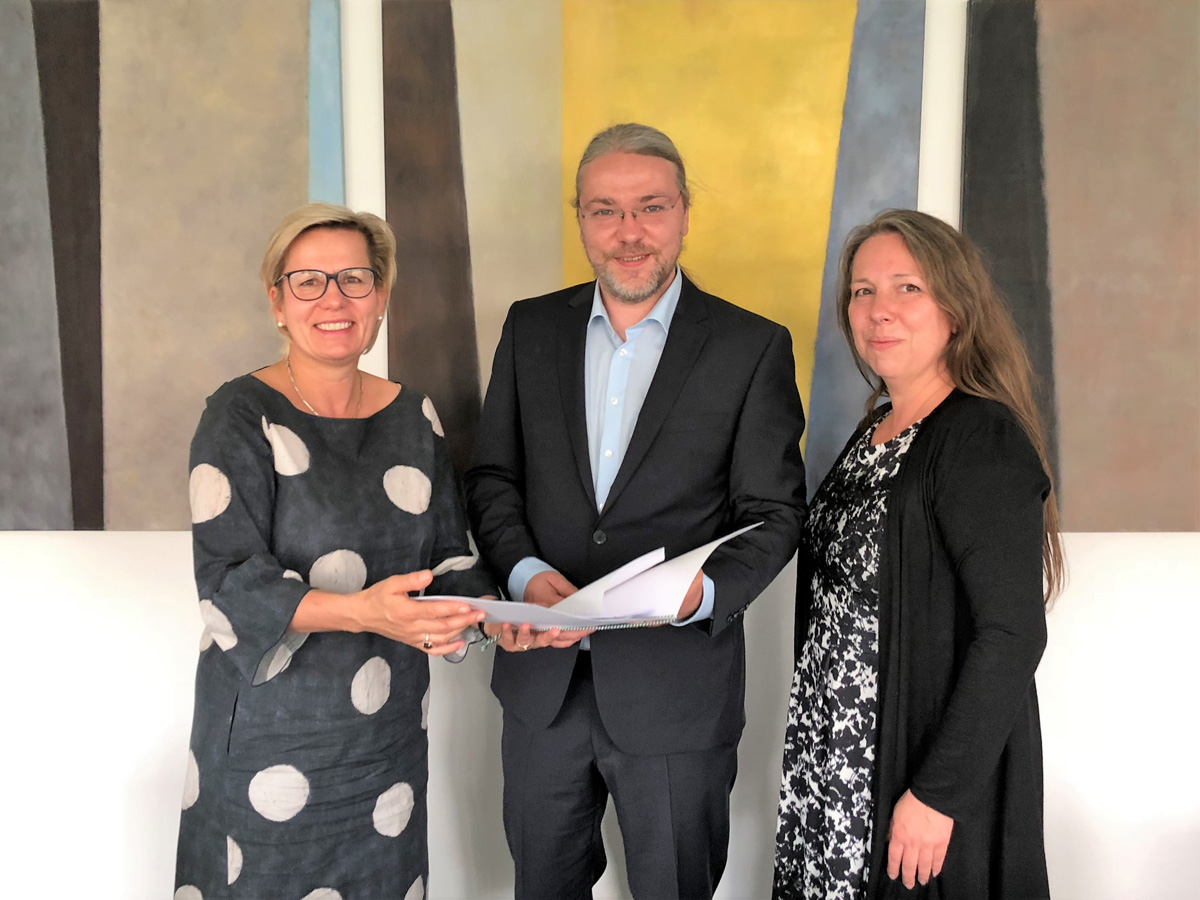 It was clear that Saxony really wants to help the citizens of Saxony. After the official receipt of the funding letter, we had the opportunity to present the current state of affairs of our project. Not without pride can we say that the impressions about how far we are were clearly felt. Due to our commitment in recent months, we can roll out a first free software version in the last few months and also report progress via the project website familie-and-professional. We are pleased that we are constantly looking at our work.